Jurgen Klopp, the manager of Liverpool, has been banned for two Premier League matches – one suspended – for his heated interview with Sky Sports following the Reds' 4-3 victory over Tottenham on April 30. Klopp will be in attendance for Liverpool's match against Aston Villa on Saturday.
The German has also been penalized £75,000 for violating FA Rule E3. A second one-game suspension has been imposed till the end of the 2023-24 season on the condition that the 55-year-old does not commit any other violations during that time.
An independent commission found Klopp to have violated Rule E3. His remark following Liverpool's triumph over Tottenham was deemed inappropriate and/or disrespectful to a match referee.
Following Diogo Jota's 94th-minute winner, the Reds' manager looked to quarrel with referee Paul Tierney. The official booked Klopp for confronting and celebrating in front of fourth official Jonathan Brooks.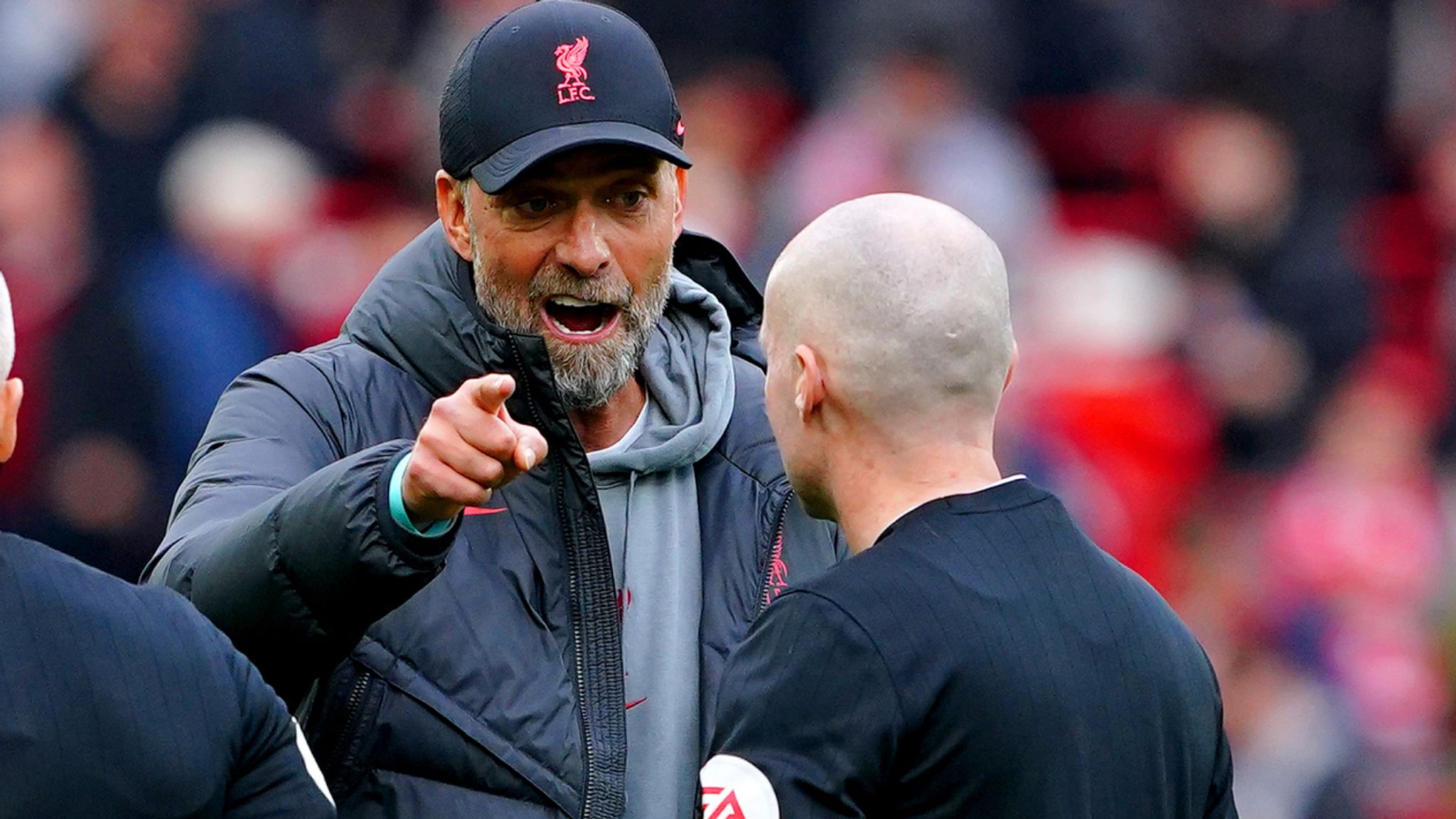 In a tense interview with Sky Sports shortly after, he appeared to insinuate prejudice on the side of the match officials. He later apologized for his words in the argument with reporter Patrick Davison.
Klopp said in his next press conference: "The whole situation shouldn't have happened. I didn't say anything wrong [to Brooks]. I was shouting: 'Without you, without you'. It didn't make a lot of sense, but that was all.
"Paul Tierney came over to me and I didn't expect at all a red card because I didn't feel it was right. I expected a yellow card, and he said to me: 'For me it's a red card but because of him'—that's what I understood because it was loud in the stadium—'it's yellow.'
"Showed me a yellow and smiled to my face. That's it. The things which were made of what Paul Tierney said to me, I didn't say. I said: 'What he said to me was not OK', and I thought it was not OK because it was not a red card in my view.
"I understand. I opened the box. The rest was how I felt in that moment about Paul Tierney reffing our games. I am very sure he is not doing it intentionally, but we have a history and I cannot deny that.
"Of course, things didn't happen intentionally, but they are still there and it's a feeling. I know the refs were really angry about what I said and now go for it. I heard I was lying. I did a lot of things that day, but I didn't lie."
The PGMOL, the authority in charge of professional referees, was compelled to publicly dispute Tierney's use of foul language in his exchange with Klopp.
The referee sent Liverpool manager Jurgen Klopp a yellow card and later took aim at the apparent manner in which he was talked to, but he later apologized for his comments.